World Heritage Canopy
Heritage Solutions for Sustainable Futures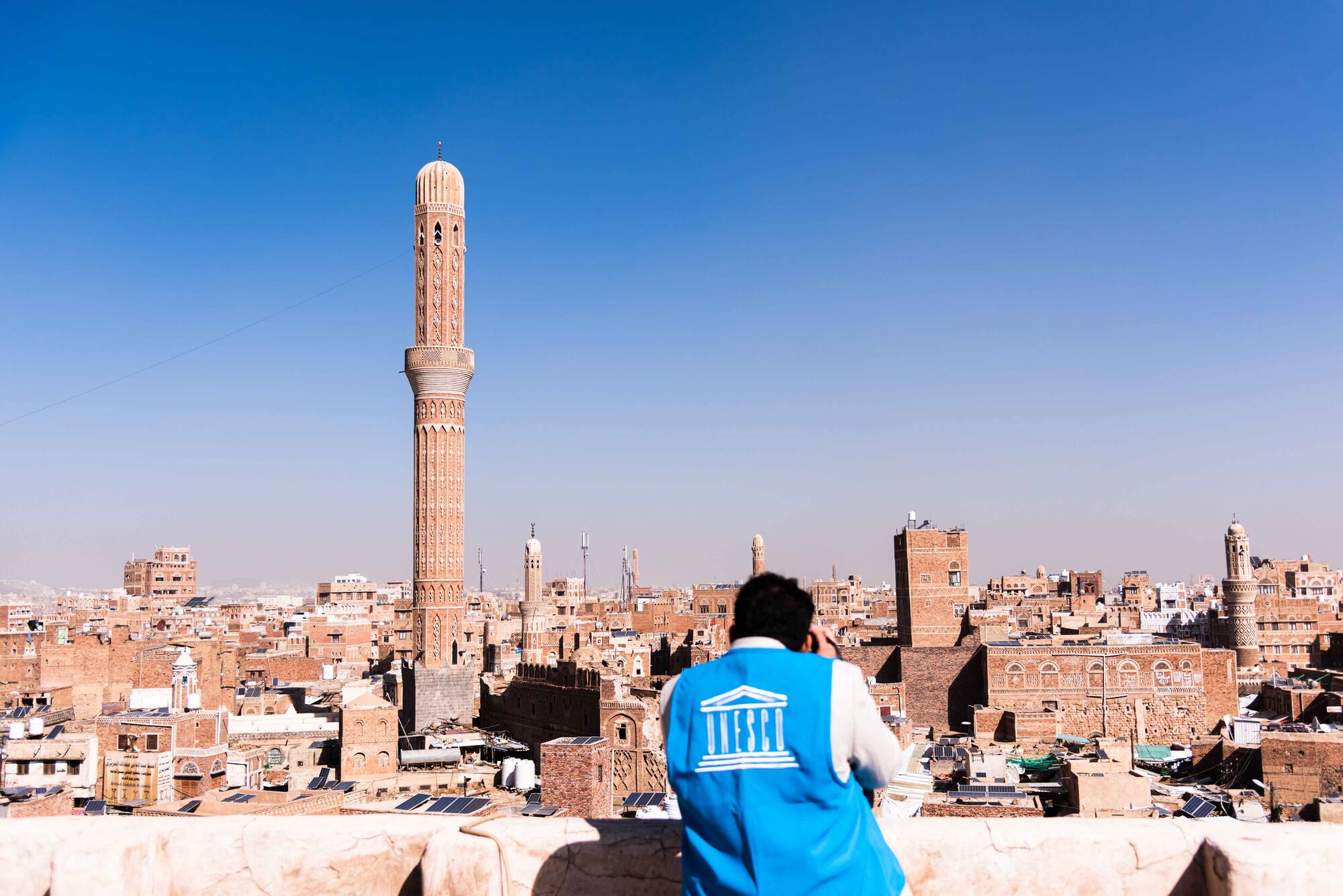 Note: The cases shared in this platform address heritage protection practices in World Heritage sites and beyond. Items being showcased in this website do not entail any type of recognition or inclusion in the World Heritage List. The practices shared are not assessed by the World Heritage Centre or presented here as model practices nor do they represent complete solutions to heritage management problems. The views expressed by experts and site managers are their own and do not necessarily reflect the views of the World Heritage Centre. The practices and views shared here are included as a way to provide insights and expand the dialogue on heritage conservation with a view to further urban heritage management practice in general.
---
Approach
World Heritage Canopy is a living platform of innovative strategies and practices that integrate heritage conservation with sustainable development. Through case studies and practical examples, the platform aims to inspire and guide local actions that contribute to and align with major global commitments including the 1972 World Heritage Convention, the Recommendation on the Historic Urban Landscape and the 2030 Agenda for Sustainable Development.
Sustainable development
Sustainable Development is a concept, an approach, an aspiration, and an urgent need. The UN 2030 Agenda for Sustainable Development, the African Union Agenda 2063, and the UN New Urban Agenda are among several major international agreements towards sustainable development. The World Heritage Sustainable Development Policy (2015), adopted by the World Heritage Committee, provides concepts and principles linking conservation of the Outstanding Universal Value of World Heritage properties with sustainable development.
Canopy provides a thematic and regional resource for better understanding:
The role and contribution of heritage to sustainable development in and around the World Heritage properties that benefit local communities;
Operational solutions for sustainable development in and around World Heritage properties that integrate heritage conservation objectives also to protect their Outstanding Universal Value;
Examples of heritage management practices, policies, and actions that contribute to sustainable development transversally across different thematic dimensions and sustainable development solutions that engage with heritage.
Learn more about how heritage-based actions can contribute to the UN 2030 Agenda for Sustainable Development by clicking on each icon.
Climate Change
Today, climate change has become the defining issue of our time, and its impact on heritage is already a reality. In every part of our globe, our cultural and natural heritage sites are threatened by bush fires, droughts, foods and storms. The subsequent uprooting of communities due to climate change is also putting entire ways of life at risks. This includes the practice and transmission of living heritage, traditions, performing arts, social practices and festive events.
However, the vulnerability of these sites can also be reframed as a source of resilience and knowledge. World Heritage sites serve as climate change observatories to gather and share information on monitoring, mitigation and adaptation practices, and also helps raise awareness on the impacts of climate change on human societies, biodiversity and ecosystem services. Historic places and traditional knowledge developed over centuries in response to local climatic and geographical conditions. As such, they are a repository of accumulated knowledge and experience on resource maximisation, and can be a key tool to promote climate action and resilience.
Learn more about how heritage-based actions can contribute to the fight climate change by clicking on each button.
Climate change impacts
Knowledge systems
Solutions
Climate change mitigation
Climate change adaptation
Historic cities
Cities tell the story of humanity. Today, more than half of humanity lives in urban areas, and the number is projected to rise to nearly 70% by 2050. The combination of history, culture, nature and heritage makes cities unique and an integral part of the world's diversity. This multi-layered urban landscape is also a major economic and social engine to create a liveable, viable, human-centred city.
The UNESCO 2011 Recommendation on the Historic Urban Landscape (HUL) proposes a new pespective on cities - urban development and heritage conservation as complementing elements towards sustainable urban futures, rather than conflicting interests.
The HUL Recommendation identifies four types of tools. Learn more about the HUL Tools by clicking on each button.
Civic engagement
Knowledge and planning
Regulatory systems
Financial
Call for contribution
Canopy is a growing database built thanks to contributions from the World Heritage community and beyond. We are currently collecting case studies of management practices, events, and activities related to World Heritage and historic cities. The collection aims at inspiring solutions and sharing innovative practices related to sustainable development across historic cities around the world. Selected case studies will be disseminated through our different channels such as our e-newsletter, online workshops, and webpages related to the UNESCO World Heritage Centre.
For this, we invite you to fill in this form in English, French or Spanish, and send it to worldheritagecities@unesco.org with the subject line "[Name of city, country] World Heritage Canopy". If your submission includes multimedia content, we invite you to consult the Guidelines for media submissions.
We look forward to receiving your contributions and learning more about your recent efforts for the protection of World Heritage and historic cities.
Acknowledgement
We grateful acknowledge the support of the city of Nanjing and the Ministry of Education, Culture and Science of the Netherlands.
---
© UNESCO, 2022. Project team: Jyoti Hosagrahar, Alba Zamarbide, Carlota Marijuan Rodriguez, Altynay Dyussekova, Mirna Ashraf Ali.